The Importance of Networking in A Changed World – Kingsley Aikins
One introduction, one conversation can change your life. For former Leinster rugby player and networking specialist, Kingsley Aikins, implementing a strategic, intentional and thoughtful network plan can be the difference between success and failure. As CEO of The Networking Institute, Aikins advises governments, corporations and international agencies with the knowledge he gained working at The Ireland Funds for 21 years, where he raised over $250 million for projects in Ireland. He realised quickly during his early career with Enterprise Ireland and the IDA that building a strong and diverse network was not a luxury, it was a necessity.
Networking is about Giving:
Participants at the itag AtlanTec Festival heard how networking is about giving, not getting. Business needs to move from being transaction driven to relationship driven. Identify how you can help. For Aikins, one way to implement this strategy is to put your network at the disposal of others. LinkedIn also provides on online opportunity to share knowledge and provide information in a manner designed to "serve not sell." Networking should be front and centre for any organisation, however, he admitted that "it is not something you are born with, it is a learned exercise."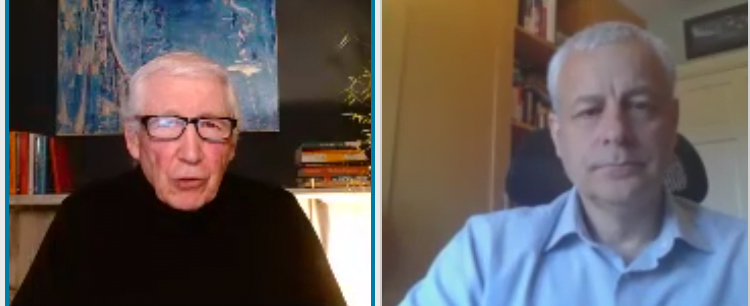 "Networking is not about any one big thing, it's about lots and lots of small things," he said at the itag AtlanTec Festival. "The difference between success and failure can be miniscule. Life is a game of inches. Opportunities don't float around on clouds, they are attached to people. Networking is the glue to make everything work. You can't be successful without other people."
High Tech and High Touch:
Networking involves having a growth mindset rather than a fixed mindset. It is about recognising the difference between formal and informal information and finding the balance between what Aikins described as "high tech and high touch." He advised participants at the itag AtlanTec festival to audit their network by reviewing existing contacts, categorise and reestablish dormant connections. Through this exercise, it will be easier to ascertain where gaps lie. Each person needs an advisor, a mentor and a sponsor as a key component of any networking plan. By adopting this approach, networking becomes strategic, intentional and thoughtful.
"Ask yourself is my network good enough for where I want to be," he said. "I have a network, but is it the right one? What do I need to do now? Cultivate people and take them on a journey. It takes energy, enthusiasm and expertise. Use these skills to get people closer to you. Prune your network and watch it grow."
A World Class Listener:
The ability to listen is paramount when it comes to networking successfully, according to Aikins. He described how introverts can have better networking skills than extroverts – simply because of their capacity to listen and ask questions. It is not possible to build a strong network without talking to strangers and engaging with people. For Aikins, "everyone you have met was once a stranger," as the skill of networking becomes critically important in the post pandemic era.
"Change is happening at a ferocious pace," he said. "Between now and 2030, a hundred million people in eight economies are going to have to switch occupation. Companies don't just want to know about your qualifications – they want to know who you know and who knows you – to hire and wire into your network."
Tip: Listening is key in the world of networking and for this reason, introverts can have better networking skills than extroverts for their ability to listen and ask questions.
PIE in the Sky:
As careers progress, technical skill becomes less important and relationships come to the fore. This became evident from an example cited by Aikins during the session, of research undertaken by Harvey Coleman on the PIE model for performance success. How well employees perform their job contributes 10% to career progression – image accounts for 30% while 60% is exposure – the amount of people who see you in action.
For Aikins, "doing a good job gets you on the ladder, not up the ladder. Every decision will be taken by a group of people and you will not be in that room. You need to have relationships. Think in terms of your own personal brand – Me Inc."
Diversity:
Networks must also reflect the diversity in society. Aikins described how 33% of people living in Dublin were not born in Ireland, highlighting the need to reach out to all communities as part of a networking strategy. By breaking our routine and moving beyond the confines of our network to be more inclusive, new opportunities will present themselves. The connections we build must be reflective of demographic shifts and this could be an area where gaps are present. Without adopting demographic trends into a networking plan, businesses will underperform.
"People with strong and diverse networks live longer," he said. Networking is the antidote to loneliness. When you break your routine and do random things, luck enters your life. It is the funnels of serendipity. Random chance can change your life."
Top Takeaways:
Replace cold calls with hot coffees.
Audit your network. Look for an advisor, mentor and sponsor.
Think of yourself as a start-up company.
Be high tech and high touch.
The power of attention, learn to listen.
Luck and serendipity.
Be fun to be with.
Have a bit of craic.